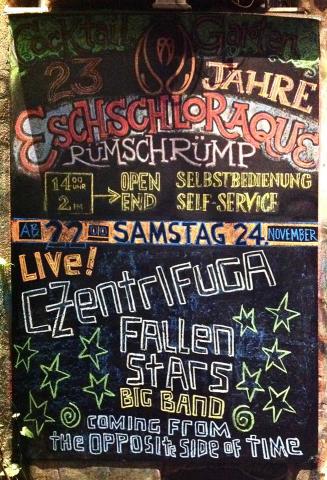 In celebration of the release of our second LP  "Coming From the Opposite Side Of Time",
Czentrifuga Fallen Stars will be making an  electro acoustic costume performance at
Eschschloraque Rümpschrümp, Haus Schwarzenberg, in the Dark Heart of Mitte, 
Berlin on the 24th November 2018. Showtime: 22:00 .
Aftershow Selectors: Miss Vergnuegen and her Czentri Boys!
......................
CZENTRIFUGA FALLEN STARS from CZENTRIFUGA on Vimeo.
Date:
Saturday, November 24, 2018 - 20:15
to
Sunday, November 25, 2018 - 04:15