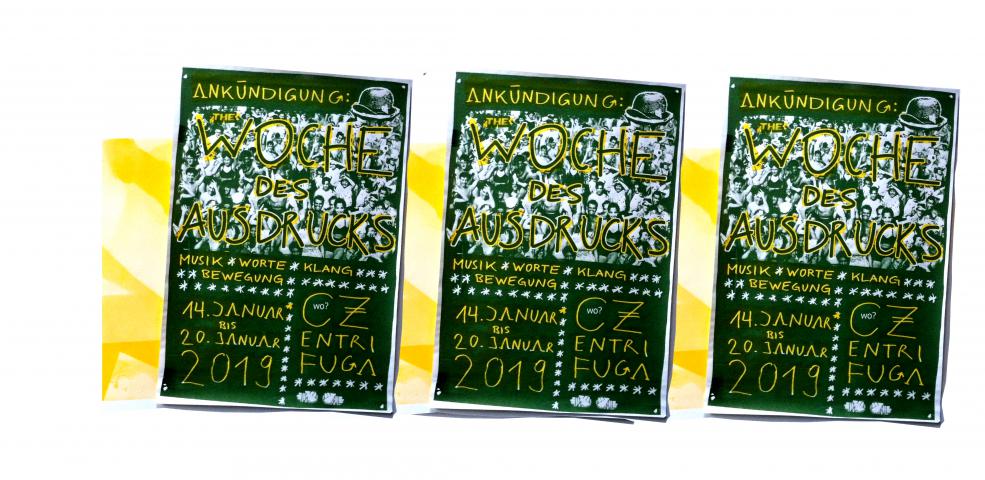 monday thru till saturday: "week of expression" at czentrifuga ateliers
- sound - word - movement - print -
JEKAMI!
everybody welcome to join in!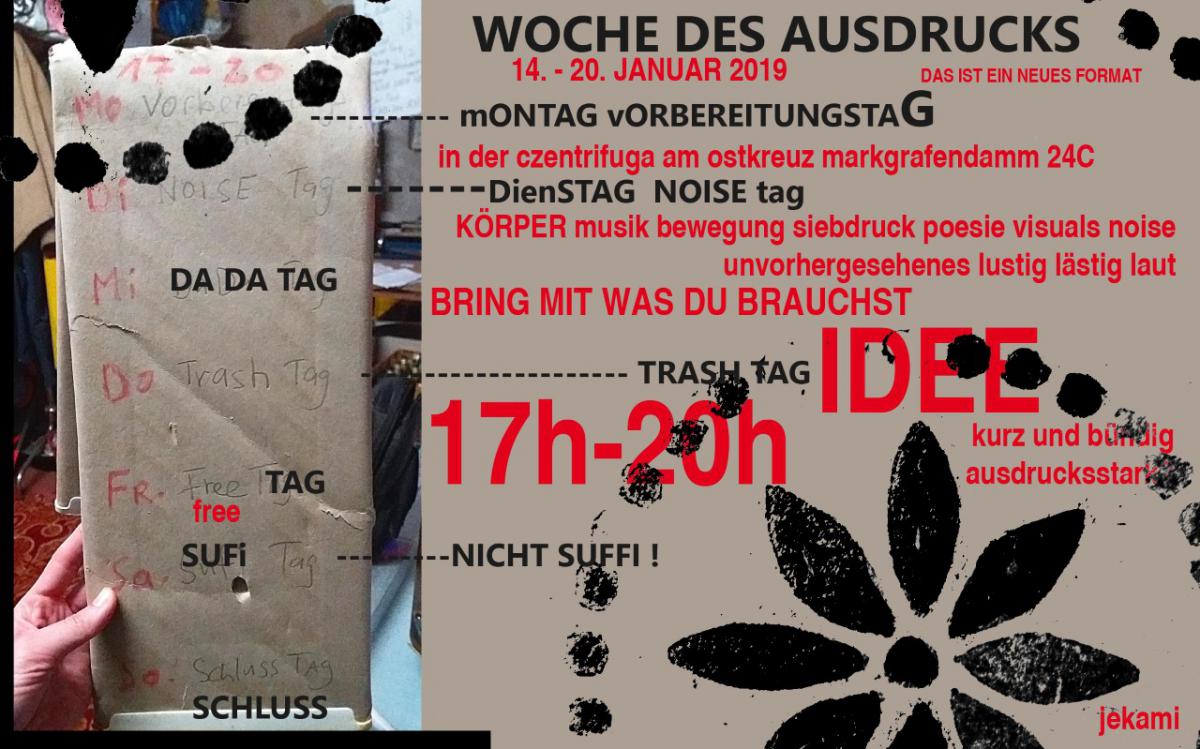 14 monday -  preparation day     
15  tuesday  noise day     example: https://soundcloud.com/ed-jr-1/jsk-joffreyseamuskenneth
16  wednesday -  dada day   guest: Atilla Yilmaz / Gedichte Vorlesung 
https://soundcloud.com/atilla-yilmaz-512196723
Tristan Tzara, from 'Dada Manifesto on Free Love and Bitter Love' (c 1920)
VIII
: TO MAKE A DADAIST POEM
Take a newspaper.
Take some scissors.
Choose from this paper an article of the length you want to make your poem.
Cut out the article.
Next carefully cut out each of the words that makes up this article and put them all in a bag.
Shake Gently.
Next take out each cutting one after the other.
Copy conscientiously in the order in which they left the bag.
The poem will resemble you.
And there you are—an infinitely original author of charming sensibility, even though unappreciated by the vulgar herd
17  thursday -  trash day      collective collecting and constructing
18  friday - freeday!   drucken mit neon farbe "chicha style" aus perú 
 CZENTRIFUGA  
Markgrafendamm 24c
10245 Berlin
1 minute walk from Ostkreuz Station
Contact: czentrifuga@posteo.de
Date:
Monday, January 14, 2019 - 17:00
to
Friday, December 20, 2019 - 20:00