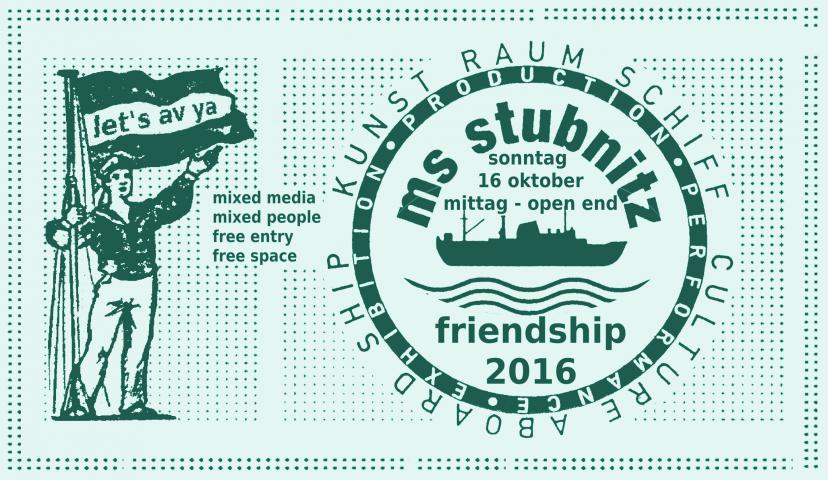 Ahoi ship m8s! 25 Years since the DDR fishfactory MS Stubnitz was transformed lnto a ship for culture. (Foto link)
At Midday, Sunday the 16 October 2016, we extend an open invitation to old ships crew; artists that have contributed (or are still yet to contribute); well wishers and fans alike, to an onboard celebration of spectacular proportions. A day for cultural mash up, experimentation, networking and east German sea shanties!
At 14:00 we will try to initiate a discussion of sorts about all sorts, including a presentation of MS Stubnitz - its actual situation, future plans and audio-video clips and, of course, a tour of the ship!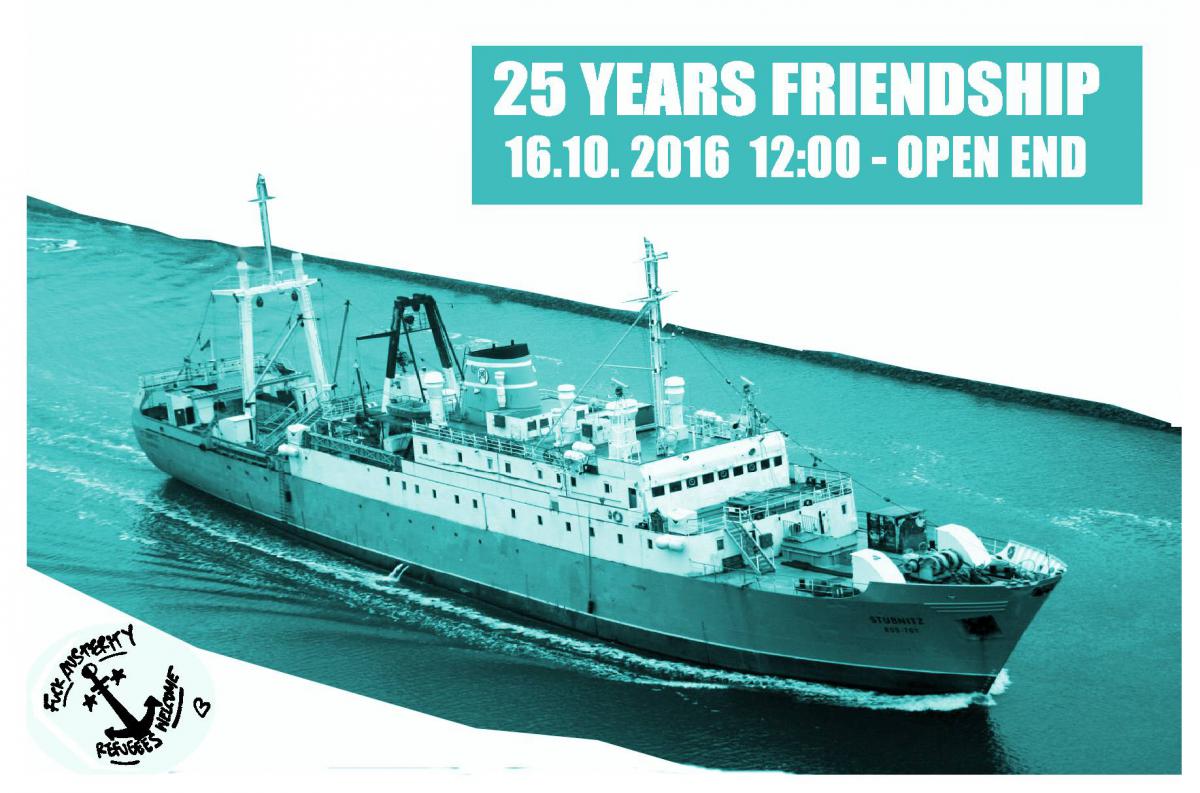 MAIN STAGE : we kick off the main stage programme at 16:00 with Czentrifuga Fallen Stars - a Berlin open source "Jekami" project. Listen to the soundfile and join us on stage with your musical or performance ideas!
https://soundcloud.com/unterdruckberlin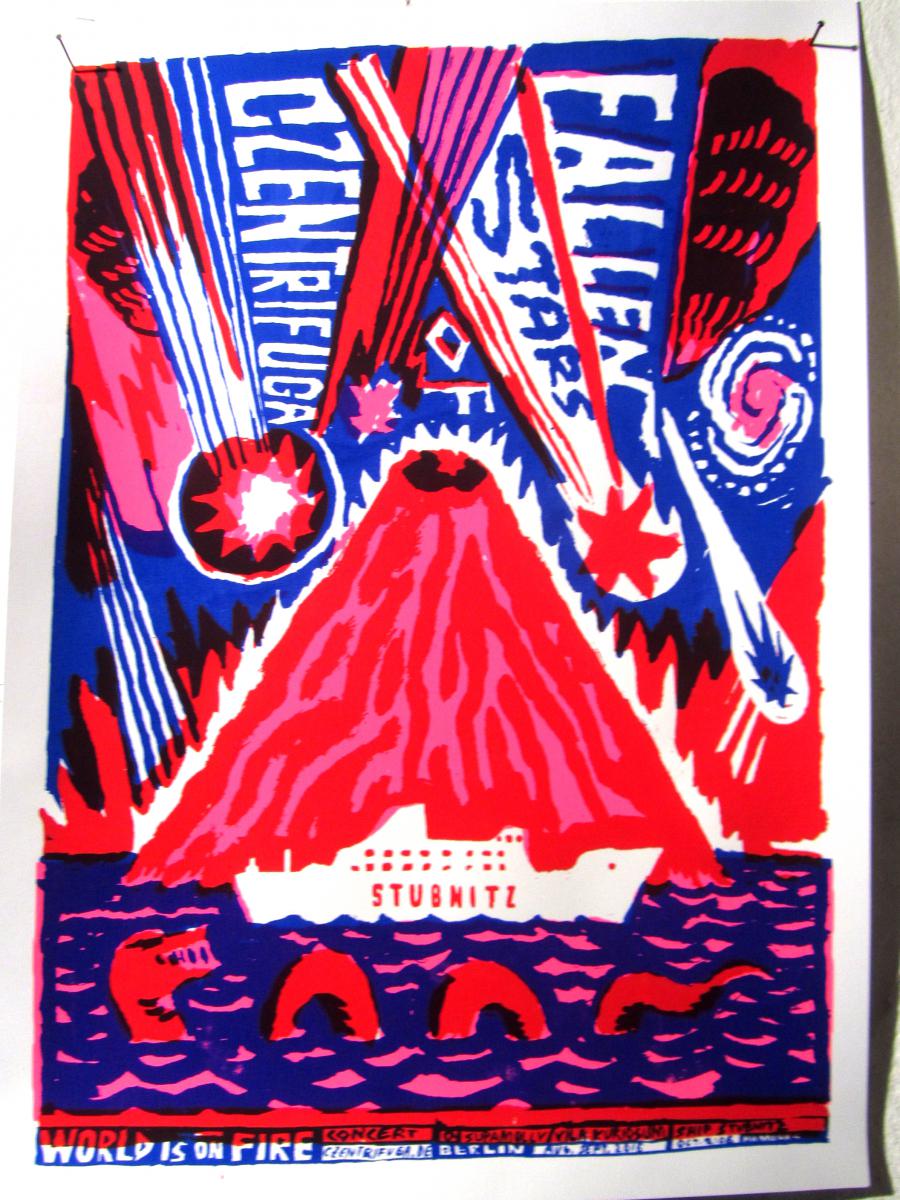 Then we begin with a steady stream of 15 minute live sets and performances (yes that means you!) plus some
surprise evening guests T.B.A. We plan to record this so wear your best shirt! (yes we still mean you!) Also, camera people and tekkies- we need your input!
In the "Vorshiff" area = non stop D.I.Y. (also Known as Do it Together) organic audio video krach und klang .
On the outside "Decksbar" = lo brow and lo fi sounds - where old salty seadogs drink rum and tell their stories about the good old/bad old days..
There will be plenty of good food but your help may be needed to peel potatoes!
The cabin spaces will fill themselves pretty quickly so bring a sleeping bag and rollmat for all eventualities!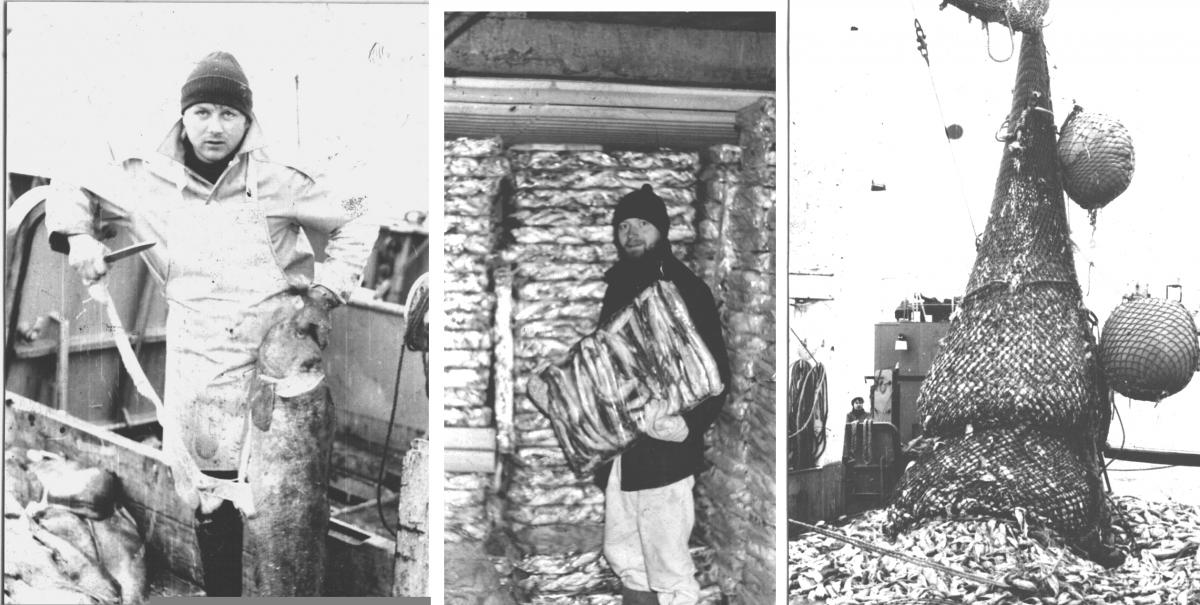 Back in the good old, bad old days on board MS Stubnitz!
Date:
Sunday, October 16, 2016 - 12:00
to
Monday, October 17, 2016 - 05:00