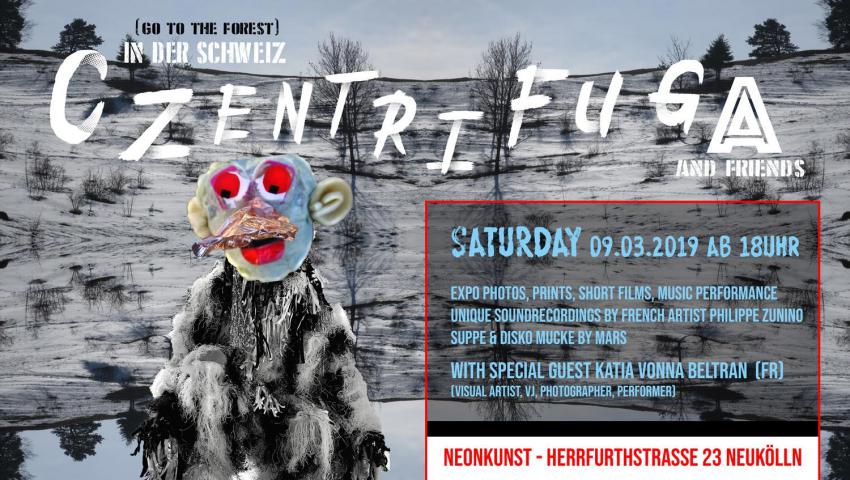 Dear Friends,
we warmly invite you to our event
Go to the Forest
Czentrifuga in der Schweiz
 
Saturday,
9.th
March 2019 from 6pm
Neon Kunst
Herrfurthstr. 23
12049 Berlin
At the end of February members of CZ and some friends
went into the mountains of Switzerland for a seminar
to enjoy each other's knowledge and skills, share some
thoughts/ideas and make new plans for the future.
As a result of this adventure we present photographs,
prints, short films, sound recordings and a music
performance.
With special guest: Katia Vonna Beltran
(visual artist, VJ, photographer, performer)
Date:
Saturday, March 9, 2019 - 18:45
to
Sunday, March 10, 2019 - 01:00