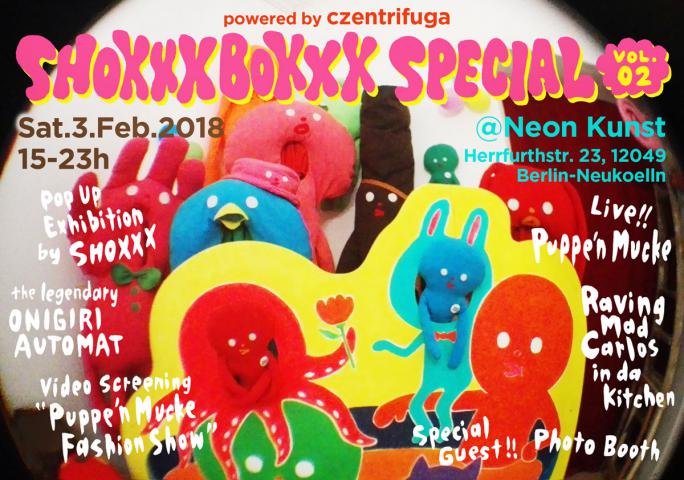 Sa. 03.February 2018 15-23Uhr SHOXXXBOXXX Special!!! VOL.02 @ Neon Kunst Herrfurthstr. 23, 12049 Berlin-Neukölln 
Eintritt frei - Spende für die Künstler & den Venue :-)
Czentrifuga  presents the second round of the SHOXXXBOXXX Special!!! An arty cozy entertainment Saturday at the non-commercial arts space NeonKunst in Neukölln.
FOOD & ENTERTAINMENT - Raving Mad Carlos in da kitchen! (https://www.facebook.com/ravingmadcarlos) - Japanese Rice Ball vs. Argentinian Dumplings - The legendary "ONIGIRI Automat"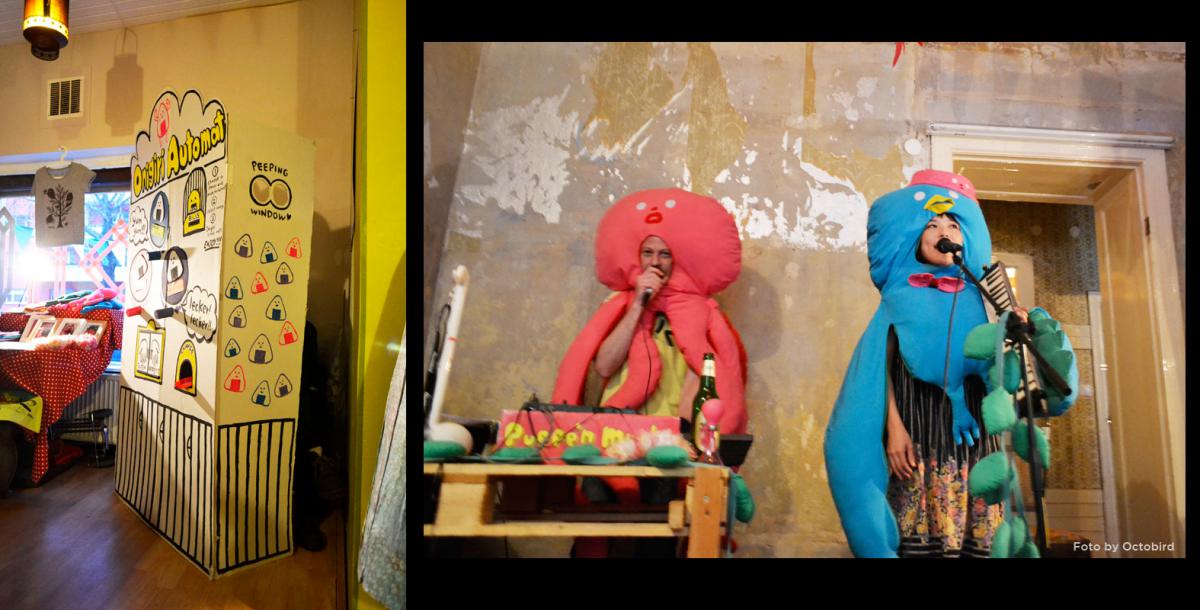 ART & MORE - Live performance by Puppe'n Mucke (http://www.puppenmucke.de) - Pop-up exhibition & animation screening by SHOXXX - Video Screening "Puppe'n Mucke Fashion Show" - Screenprint T-shirts & poster shop by Czentrifuga & SHOXXX - Photo Booth - Special guest! (tba) Spontaneous jam session!? and more!
SHOXXXBOXXX is an art label based in Berlin, owned by visual artist SHOXXX, with a gallery-atelier where different events take place.
Facebook Event page >>> https://www.facebook.com/events/534524513597231/
Date:
Saturday, February 3, 2018 -